Verif-y's Credentialing Dashboard: Simplifying Medical Staffing

Allie Mitchell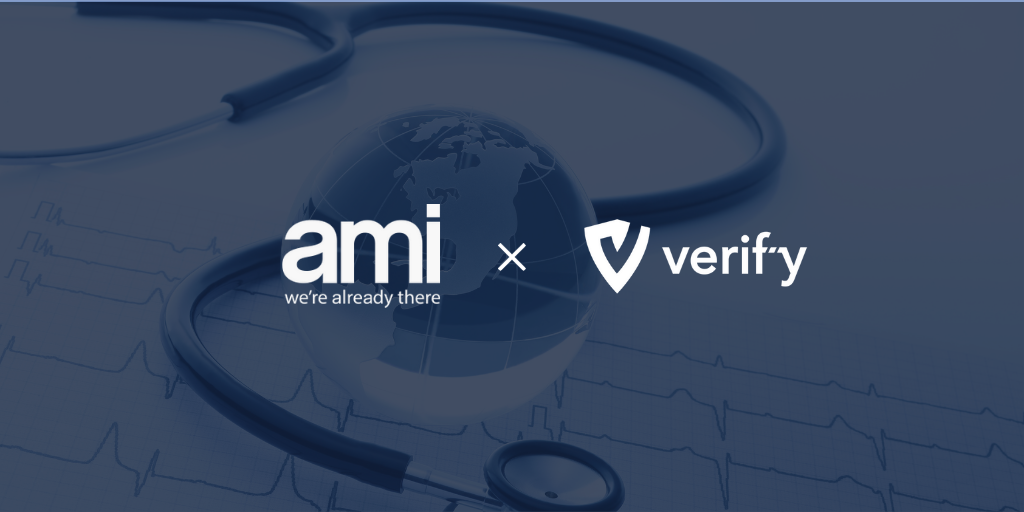 In the challenging and fast-paced world of international aid organizations, humanitarian concerns, private sectors, and government agencies, a significant problem arises – the complex management of medical professionals and their multitude of licenses and certifications. Balancing multiple systems across hiring, security, and certification steps, such as background screening, interviews, offer letters, and more, is an intricate task. Even after hiring, the challenge continues as these organizations must continuously monitor the certifications and licenses of their employees, which are often dispersed across various databases. It's a chaotic puzzle, requiring precision and timeliness to find the perfect candidate who meets specific requirements.
AMI Expeditionary Healthcare (AMI), a premier healthcare provider providing top-tier medical services, retained Verif-y for our new, innovative credentialing dashboard. AMI is at the forefront of providing essential medical services in these demanding environments. They recruit registered nurses, certified nursing assistants, and various medical professionals, each with a unique set of licenses and certifications that need vigilant management.
Verif-y worked closely with AMI to develop a customized solution tailored to their precise needs. The core challenge was to consolidate candidate information, background checks, drug screening results, licenses, certifications, and more, into an accessible, custom dashboard. This comprehensive dashboard empowers AMI to efficiently filter and manage data, ensuring quick access to background check outcomes, drug screening results, qualifications, and workforce availability. It also provides real-time updates on the status of licenses and certifications, enabling both AMI and their workforce to remain consistently compliant with ongoing requirements.
Verif-y's credentialing dashboard actively notifies healthcare professionals when their certifications are approaching expiration. This proactive approach involves sending alerts at the 90-day mark, followed by another notice at 60 days, both to the employee and their employer. Additional notifications at set intervals lead to the accurate marking of certifications as either expired or successfully renewed. With this timely system in place, employers can rest assured that their staff is always well-prepared and equipped for their roles.
Crucially, Verif-y ensures the confidentiality and security of all this sensitive information. Customized dashboards are available at various levels within the organization, offering unique, secure access for those who require regular access to the extensive database. Meanwhile, employees can access their personal information securely. Verif-y's multi-faceted, adaptable solution streamlines AMI's multiple systems into a single credentialing dashboard, providing comprehensive control over candidate management. This integrated approach enhances efficiency and ensures that AMI can consistently meet the specific requirements of each project.
To learn more about Verif-y or to find a solution perfect for you, visit us here or contact us at mkoss@verif-y.com