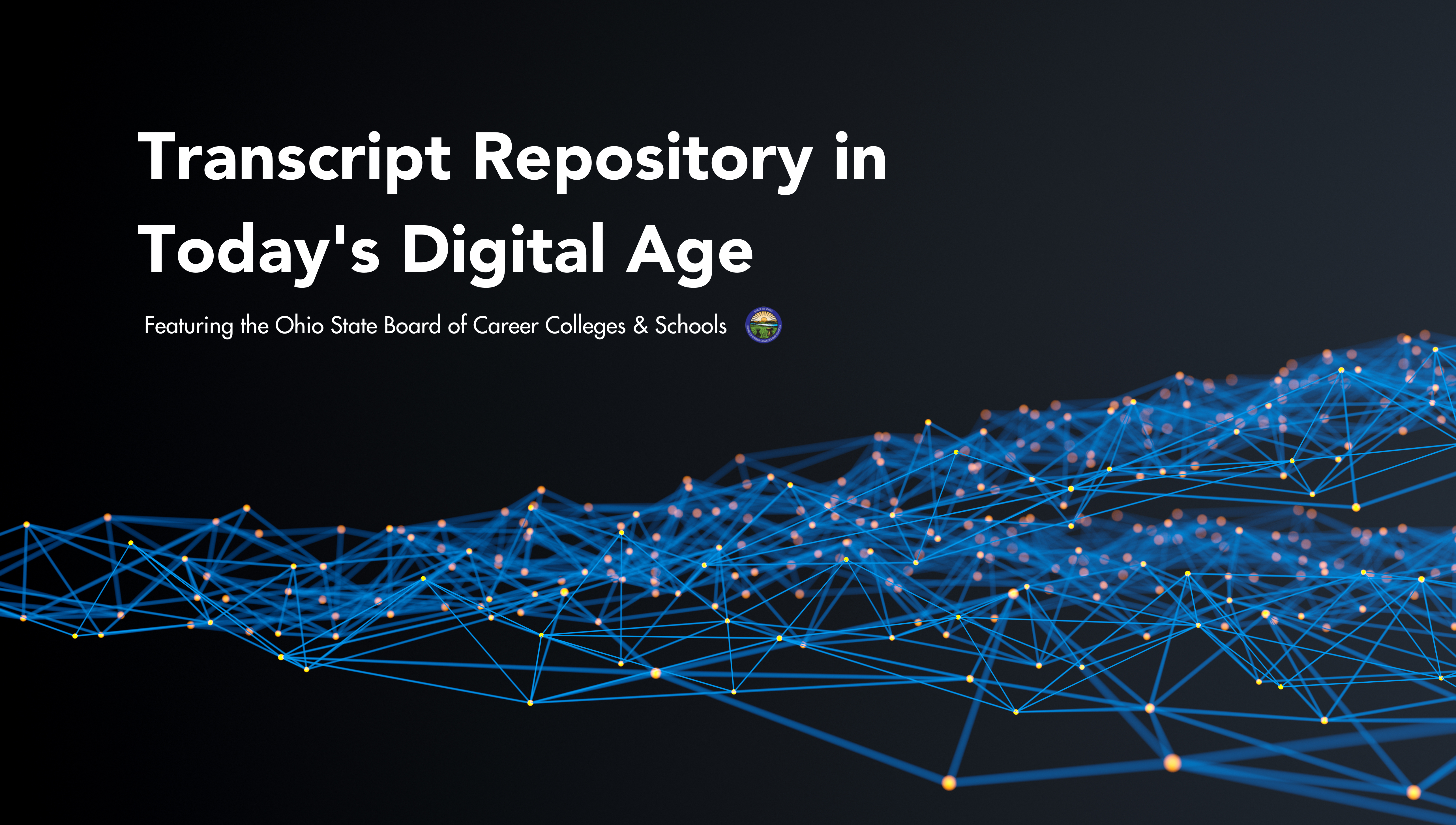 In today's digital age, speed and efficiency are expected in all areas of life. The same holds true for alumni and employers seeking transcripts for postsecondary education.
The Ohio State Board of Career Colleges & Schools recognized that it needed a more cohesive process for handling requests for its closed school transcript repository. While some files had been digitized and were easily accessed within the department, there were still another 400,000 digital records and approximately 600 boxes of paper records being held by a third-party storage company. The state had not proceeded with the digitization of paper files due to the cost involved in ingesting those records. As a result, the turnaround time for students needing access to their records was significantly delayed. Having to find paper records or trying to access digital records through a third party created challenges for the department and the student requesting access.
Today, many states have made it a standard practice to charge a processing fee for college transcripts. However, the state of Ohio did not have one in place. This would have been hugely helpful in reducing costs, considering the state was applying for specialty funding each year to cover this and storage fees. Supplying transcripts to alumni and employers was costing the state of Ohio in terms of time and money with no revenue coming in for supplying this service.
To resolve these issues and consolidate transcript retrieval and distribution into a streamlined solution, the Ohio State Board of Career College and Schools partnered with Verif-y, a credentialing solution provider. Verif-y's technologically advanced solution checked all the boxes and enabled the state to significantly improve its processes.
With Verif-y's credentialing solution, the Ohio State Board of Career College and Schools is now able to include payment directly within the solution while implementing an extra layer of security with identity verification. The new system allows for flexibility in accepting records in any format and digitization of physical records.
Automating the retrieval and delivery of transcripts reduces the reliance on the third-party company and expedites the entire process. It also makes it possible for the state of Ohio to earn income that had previously been unavailable to them while making the system user-friendly for those requesting transcripts. With the implementation of Verif-y's solution, the state of Ohio is now able to support all transcript requests directly, reduce the state's involvement in requests by 80%, and service 400,000 transcripts in less than two months' time.
To learn more about Verif-y's Transcript Repository solution, visit us here or contact us at manda@verif-y.com